MARS RED SKY / EPIQ BUNDLE
€

32.00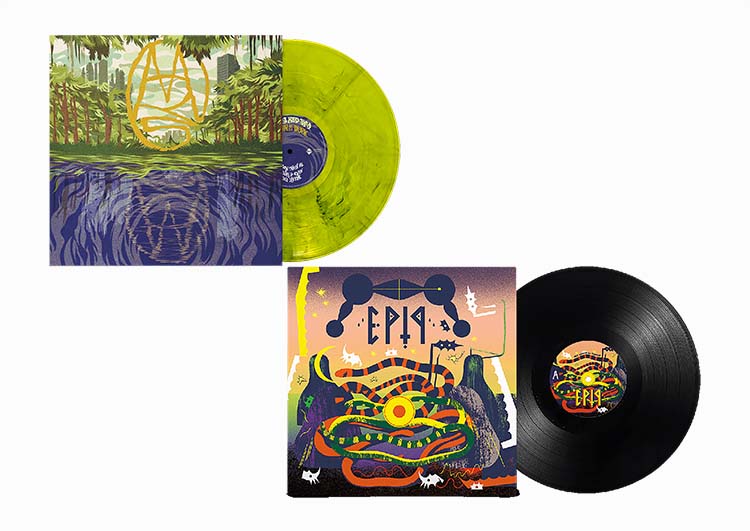 Mars Red Sky's upcoming album 'Dawn Of The Dusk'
Limited Edition Marble Trans-Lime LP
Download code included.
+
Epiq's album 'Pas Bravo La Viande'
Limited Edition (666 copies) Black LP
With special poster by Laurent Bourlaud.
Mars Red Sky's new album 'Dawn Of The Dusk' is coming out on December 8th. Preorder now your bundle, it will be shipped around November 29th.
Mirror effects, reversals, double-dealing... Thes fifth studio effort from French heavy psychedelic cornerstones Mars Red Sky is a genuine conceptual piece of work skilfully designed to take the listener on a journey through a shifting, unpredictable and even utterly disconcerting sonic universe. The trio explore progressive and post-metal territories with boundless inspiration. Their original signature of jagged vocals and thundering rhythm is spiced up by acoustic elements, drones and various mid-kraut rock and mid-gothic effects. The atmospheres and settings are finely crafted and linked by Julien Pras's voice, who brings a delicious pop languor. The eight-track record is packed with the band's overflowing inspiration that have made their reputation in France and around the World over the last 10 years.
℗ & © Mrs Red Sound & Vicious Circle Records
Unconventional world/punk-rock three-piece EPIQ combine bass, drums, balafon and traditional African singing. A daring and successful move that highlights unfailing inspiration and undeniable rhythmic skills. If the punk-rock energy is ear-splitting, it is without counting on the originality of the project which allies world music's primitive effervescence and metal music's raw opacity. As a result, a deep, eclectic and tumultuous groove, carried by exhilarating vocal featurings. 'Pas Bravo La Viande' is a consistent synthesis of the trio's sonic openness and strength. With Mars Red Sky's drummer Matgaz!
℗ & © Mrs Red Sound & Padam
Share